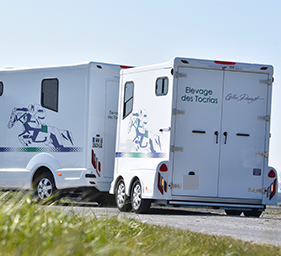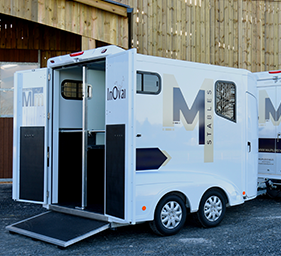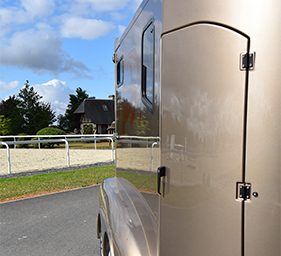 Reliability, security and comfort. These three words represents a common thread throughout our design process. The FILOVAN is built for high mechanical resistance thanks to high-quality material. We strive to bring optimal comfort for the horse and the rider.
Its morphology
– Side panels in reinforced insulated "sandwich", thickness 30 mm
– Galvanized chassis
–Aluminium floor covered with comfort floor (rubber high quality)
– Isolated saddlery. Adding a trunk is possible
– Upholsting of the front dividers in rubber
– 2 back doors in aluminium covered with rubber
Les attentes et besoins de chacun sont variés, c'est pourquoi nous vous proposons des conceptions différentes de vos remorques : équipement de la sellerie, options de carrosserie, aménagements extérieurs… Contactez-nous afin de créer ensemble le véhicule qui répond à vos attentes.